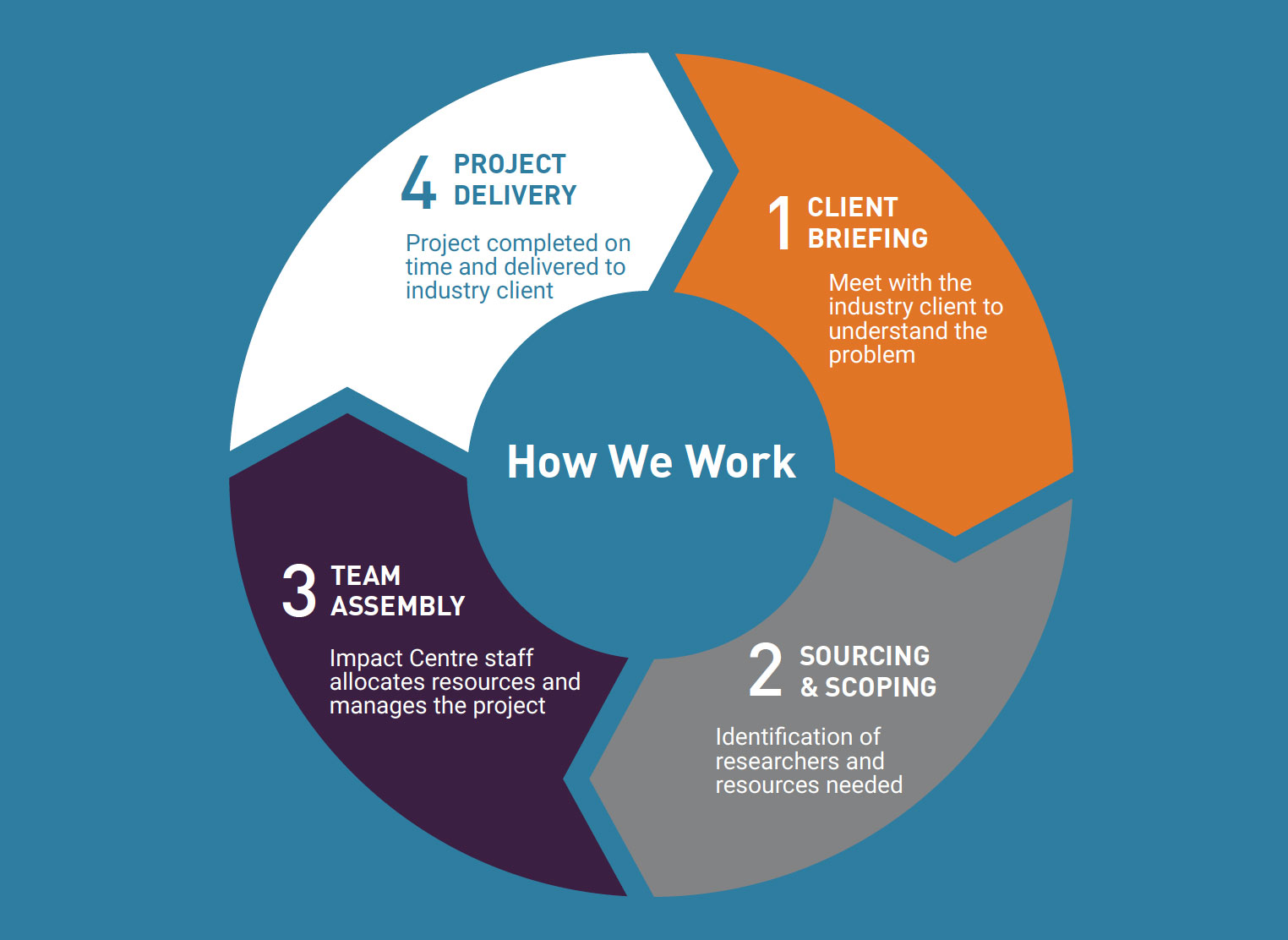 University Research at Industry Timelines
Access research talent and high-tech facilities at U of T
The Impact Centre is part of the University of Toronto, Canada's top research university. We directly partner with companies to create technology solutions by matching them with leading-edge research and managing projects to deliver at industry timelines. There is seamless access into the research environment, as we bring on appropriate academic and network partners and facilitate IP transfer upon project completion.
Industry-Focused Research
Product design with an eye on the market and application
Working with the Impact Centre allows companies to
Leverage science breakthroughs to design superior products
Work with an interdisciplinary team of scientists
Access state-of-the-art research infrastructure
Tap into a broad network of academic partners
Lower R&D investment burden through government funding support
Benefit from our understanding of standards and regulations
In addition, to assist companies transition a technology into a product, our team surveys the current competitive landscape and studies the target market in order to enable sound design decisions to be made during the R&D process.