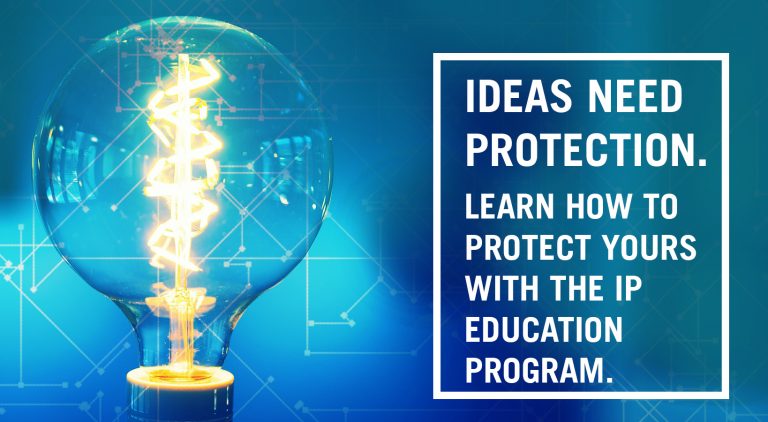 The Intellectual Property (IP) Education Program is an interactive, free, online training program from the University of Toronto Entrepreneurship to equip students, faculty, and staff with a broad foundation in intellectual property and its general applications in today's knowledge economy. 
Delivered by University of Toronto Entrepreneurship, the program was built by renowned IP domain experts and leverages best-in-class resources from organizations, including the Canadian Intellectual Property Office (CIPO) and the Centre for International Governance and Innovation (CIGI). 
It introduces the basics of IP and related topics, including patents, trademarks, copyright and trade secrets. Connecting theory with real-world examples, students will be given the tools to recognize when they create something of value and the steps required to protect it. 
Learn more about the IP Program
Additionally, in partnership with Digital Learning Innovation and the Office of the Vice-Provost, Innovations in Undergraduate Education, University of Toronto Entrepreneurship developed e-modules to support the navigation of intellectual property rights arising from students' curricular activities.